Focusky Presentation Maker for Mac


Make your presentation fun and stand out from the competition.





Normally: $99.00

ZOT Price: $30.00

Click to macZOT!
Download Trial





Rich pre-designed templates and themes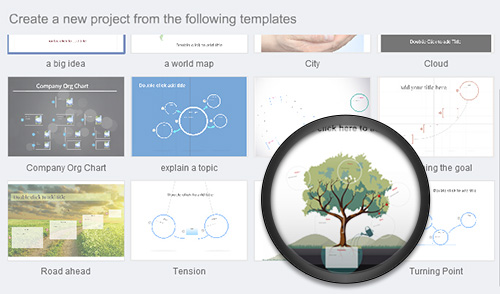 Focusky offers a rich set of beautiful templates and themes with pre-designed frames, which can be used to build different styles of presentations for diverse purposes. No design capacity required, simply insert your content! An engaging animated presentation comes out easily and quickly with Focusky templates and themes.
Zoom and Slide Based Presenting
Rather than being stuck in a static PowerPoint slide, your ideas are presented in a dynamic and fascinating way with zoom and span effect, like a animated movie.
Rich Media Presentation
Except text and links, multimedia including images, online YouTube video, Vimeo video, swf and flv video are available in software to express your ideas.
Wide-open Electronic Whiteboard
Organize your brilliant ideas in a free scaling digital canvas rather than being limited to a finite editable area. Free to present and make the information visualized.
Offline & Online Presenting
The Focusky allows you to publish the creative presentation in either EXE or HTML format for offline or online display.
Path of Discovery
Rather than traditional slide to slide presentation, have more fun with the zooming presentation which leads people down a path of discovery in mind mapping style.
Encourage Simplicity
Focusky encourages beauty and simplicity, helping maximize your information with the least amount of words and helping the audience focus on the most important aspects of the presentation.


System Requirements:
Platform: Mac / Windows CPU : 1.00GHz RAM : 1.00GB Memory Space : 300MB Flash Player 14.0+ required