FastCut + fgrab


Advanced real-time video editor with integrated highly efficient screen recorder





Normally: $63.79

ZOT Price: $38.27

Click to macZOT!
Download Trial





Experience outstanding performance!
FastCut offers advanced video editing in real-time. FastCut uses the power of the GPU (graphic processing unit) for accelerated graphical calculations.
Feature List:
- Dynamic playback quality for optimal performance [Dynamic RT]
- 3D motion & FX keyframe animation [+ animation presets]
- Masking and keying
- Video transitions and filter+special FX
- Integrated live ATSUI title editor with letter animation FX
- Motion Blur
- Unlimited undo
- Ready for ultra high definition (UHD) footage, AVCHD support
- 3D composition clips (NEW in v3.1)
FastCut is a full-featured video editor. It brings 3D motion & effects keyframe animation, masking and keying, video transition and filter+special effects, an integrated ATSUI live title editor with title effects and so much more. FastCut has been designed for real-time processing from the beginning. The RT-engine is based on OpenGL to benefit from hardware acceleration and uses the CoreImage technology for filter effects.
You don't need the fastest machine to apply complex effects to multi-layer 3D compositions. FastCut dynamically scales the playback quality if appropriate for optimal playback performance. The clean and intuitive interface makes it very easy to use.
This is a must-have tool for everyone editing video on the Mac.
Watch a short screen movie about the new 3D composition clips (inter alia).
v3.1.1 brought several new title animation effects among other things, v3.1.4 is retina & Yosemite compatible, with the release 3.1.7 FastCut is prepared for the fgrab v1.5 upgrade.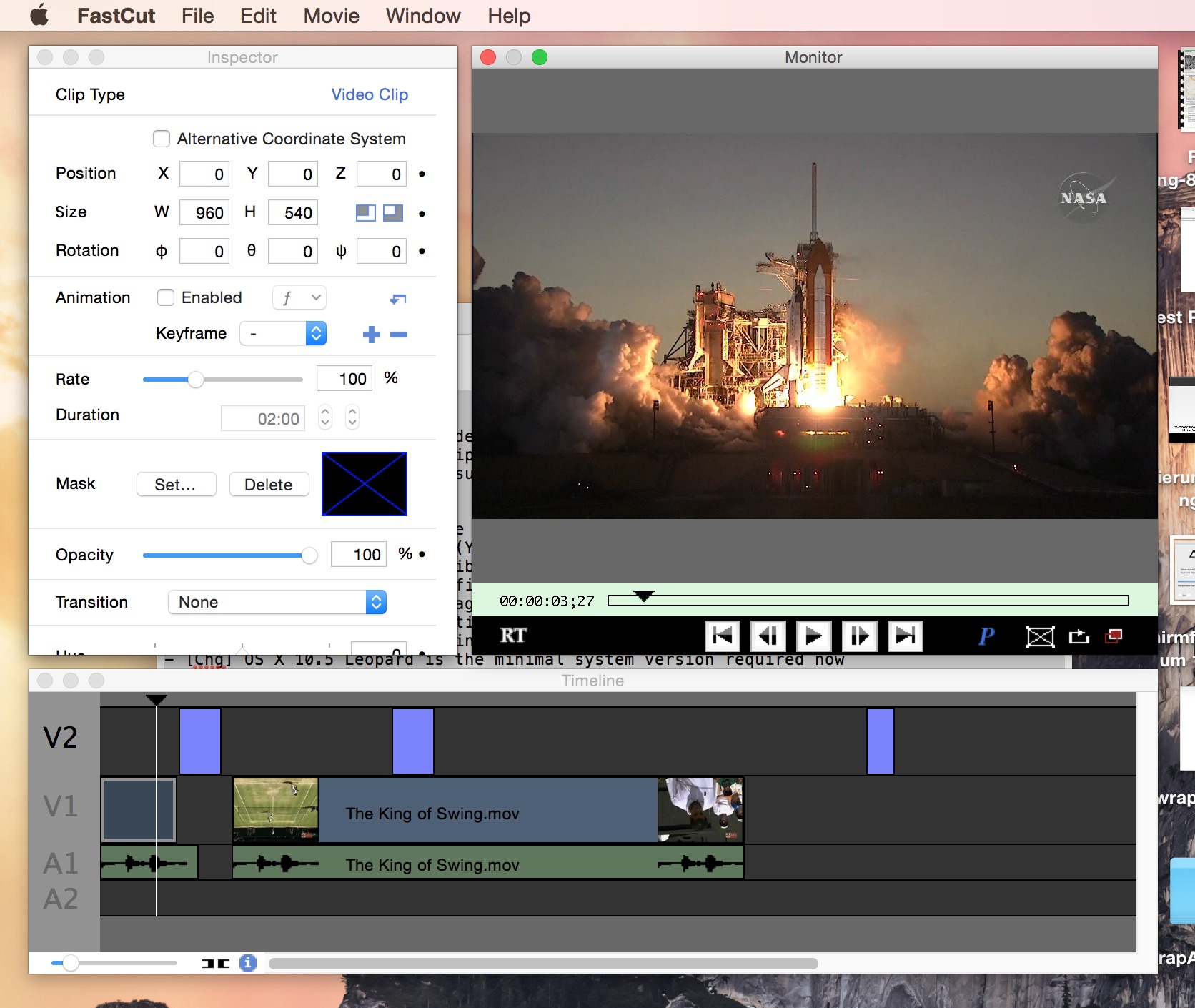 ————————————————————
This macZOT bundle contains both the FastCut video editor and the integrated screen recorder named fgrab

[
?
f]-[græb]
.
The video capture performance of the NEW fgrab v1.5 release is just amazing.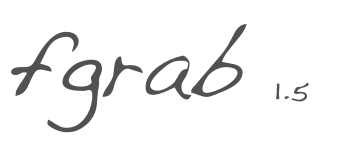 With fgrab, capture any action on your screen and save it as a screen movie. After recording you can immediately play it back without a time-consuming export procedure. Use the FastCut video editor for further video processing.
Under the hood fgrab has a highly sophisticated capture engine. fgrab only captures the area of the screen that is in motion. CPU load and the amount of data written to hard disk depends on the screen action. No screen action implies no CPU load / no data written. fgrab is way faster than any other tool on the market (learn more in the enclosed user's guide). Hence creating fgrab necessitated great programming efforts.
In addition to the video capture one can record the mac system audio and a voice-over.
After the recording the screen movie can be saved as .fvf (fgrab video format). Double-clicking this file brings up fvf_player which allows you to set in and out points (among others) to prepare the insertion to FastCut movie projects. .fvf is a custom format made for a special purpose that is screen capturing.