Aiseesoft Mac PDF Converter Ultimate


Convert PDF to documents; convert PDF file to images; adopt OCR technology to convert image-based PDF file





Normally: $65.00

ZOT Price: $19.99

Click to macZOT!
Download Trial





Aiseesoft Mac PDF Converter Ultimate is an efficient PDF application to convert PDF files to document formats (Text, Word, Excel, EPUB, and HTML) on Mac. And the OCR technology turns the image-based PDF conversion into reality.
It supports converting PDF file to daily used image files, like TIFF, JPEG, PNG, GIF, BMP, TGA, PPM, and JPEG2000. And users can set output settings, like image size, color, etc., to customize the output image file. This amazing software could provide users with super high converting speed and the best output document and image quality.
Key features: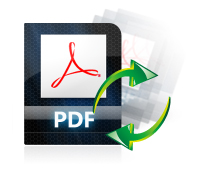 Convert PDF files on Mac
Convert PDF to document files. It can help users convert PDF file to Text, Word, Excel, EPUB, HTML, etc. on Mac; Convert PDF to images on Mac. This software can convert PDF files to .jpg, .png, .bmp, .gif, .tiff., etc. Then users could freely enjoy the output image files with image viewer on Mac. Also you can transfer the images to portable devices for enjoyment.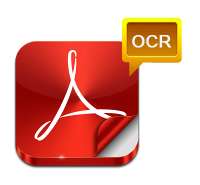 Support OCR technology
For those scanned, image-based PDF files, it provides users with the advanced OCR technology, which could recognize the texts in the PDF file accurately. And users could choose the output language as consistent as possible with the original file in order to improve the accuracy of the output document in the preference window.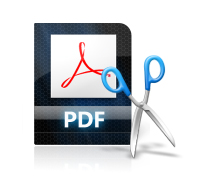 Adjust output settings
It enables users to preview the source PDF file. Then you could specify page ranges (e.g. page 1-15) or select specific pages (e.g. page 3, 6, 11…) from each PDF file to convert. It offers users flexible output settings. To output image file, users can set pixel size, image color, etc. For outputting documents, you can layout, text encoding and so on.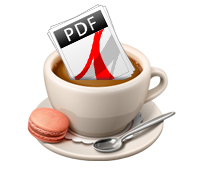 Convenient operations
This software could preserve all the elements of original PDF files, such as text, hyperlinks, images, layouts, tables, columns, graphics, etc.With the user-friendly interface, Mac PDF Converter Ultimate can help users easily convert PDF files with super high converting speed. Also the batch conversion allows users to convert several PDF files at one time.
"I was getting tired to handle with the PDF file and trying to find an effective PDF converting application. Now I found this mac pdf converter ultimate. Its powerful PDF converting features enable me choose any output format as I want." October 2013 – Larry


System Requirements:
Mac OS X 10.5 or above; Intel processor; 512MB RAM, Super VGA (800×600) resolution, 16-bit graphics card or higher
One Response to "Aiseesoft Mac PDF Converter Ultimate"
uner Says:
November 13th, 2013 at 4:45 pm

I have had some problems with Aiseesoft, unfortunately, that make me suspicious of this product. Their video converter had no multi-processor support, generated copious log file data that filled up my system, and turned out to be a Windows-like GUI wrapped around some open source tools. It was easily outgunned by free tools available in the app store.

Looking at this tool, I am wondering if they are doing the same, and if this is just a GUI for what preview can already do. For example, it is already possible to extract text from a PDF and convert to rich text, which word can open easily. Will the OCR do more than similar free tools, and make text selectable in the PDF the way Acrobat Pro does? Will it make .doc files that OpenOffice or Pages can open or are they really just RTF files?

MacZOT is such a great resource that has offered some amazing prices for great apps, but for today's ZOT, well, caveat emptor – I strongly, strongly recommend you download and experiment with the trial before you decide.