1,027 New Premium Fonts from 128bit Technologies/MacAppware
Tired of the same old fonts?

Need to change up the text style in a presentation, print project or a graphic design project?

Want more design options?
Get 1,027 brand new premium font designs from 128bit Technologies. This collection now includes 79 original font families, with a total of 1,027 fonts in all. Each font is in OpenType font format and can be used for any personal and business project on both Mac and PC computers. International character support is standard for every premium font.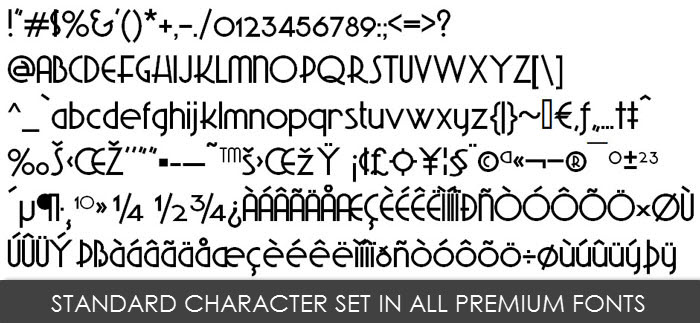 Each premium font in this collection just came off our design floor.
You won't find them anywhere else!
1,027 total fonts

79 unique font families
54 fonts from original collection have been kerned
All fonts in OpenType font format
Commercial use license
Cross-platform compatible
Install and use in all applications that support fonts
Cursive, creative, classic and other beautifully crafted styles
Perfect for presentations, logos, business cards, websites, advertisements, brochures, holidays, weddings, and more
EACH FONT FAMILY INCLUDES:
Regular, Bold, Italic, Bold Italic, Condensed, Condensed Bold, Condensed Italic, Expanded, Expanded Bold, Expanded Italic, Wide, Wide Bold, Wide Italic.


System Requirements:
Mac OS X 10.1 and later, or Microsoft Windows XP and later.
One Response to "1,027 Premium Fonts"
cmarkn Says:
August 3rd, 2013 at 6:48 pm

I don't see an interrobang in the character set nor its inverted version for Spanish. I need those. Otherwise, what a deal‽