Just the "0-60″ Add-Ons!


Save a ton of cash on the Themes, Icons, Fonts, Training, and Hosting ala carte

Win This Bundle! > Like our Facebook Page





Normally: $638.74

ZOT Price: $58.99

Click to macZOT!






With Just the Add-Ons, You'll get:
5 Ultra Premium Themes from 5 top theme design houses >>$156.00
6 Months of Rapiweaver Expert web hosting from Javabean >>$120.00
30 Days of video tutorials from RapidWeaver Classroom – And 50% Off 6 Mos! >>$59.95
7 Elegant Workhorse Stacks from Joe Workman (Stacks Plugin NOT included) >>$40.00
Image Smith App - Powerful batch image processing tool from Koingo Software >>$15.95
Clipt App - Beautifully Elegant, Intensely Powerful, Professional Screen Shots >>$29.95
556 Useful Web Icons from Vandelay Design >>$78.00
702 Premium Fonts from 128 Bit Tech >>$99.00
516 Clipart Images from Jumsoft's ClipArt Prime >>$19.95
3 Sets of Massivelementals - Hand drawn web images by Mike Biskup >>$9.95
A variety of money-saving coupons for other products from participating vendors >>$??
Details below…
---
You Get 5 Ultra-Premium 3rd Party Pro Themes
These are All Responsive Designed to look and function brilliantly on any size screen. Be sure to visit the Live Preview links to see each theme in action, and to learn about the creative people who build themes for a worldwide community of RapidWeaver Website Builders.
Nick Cates Design - Mark 1 – Live Preview
---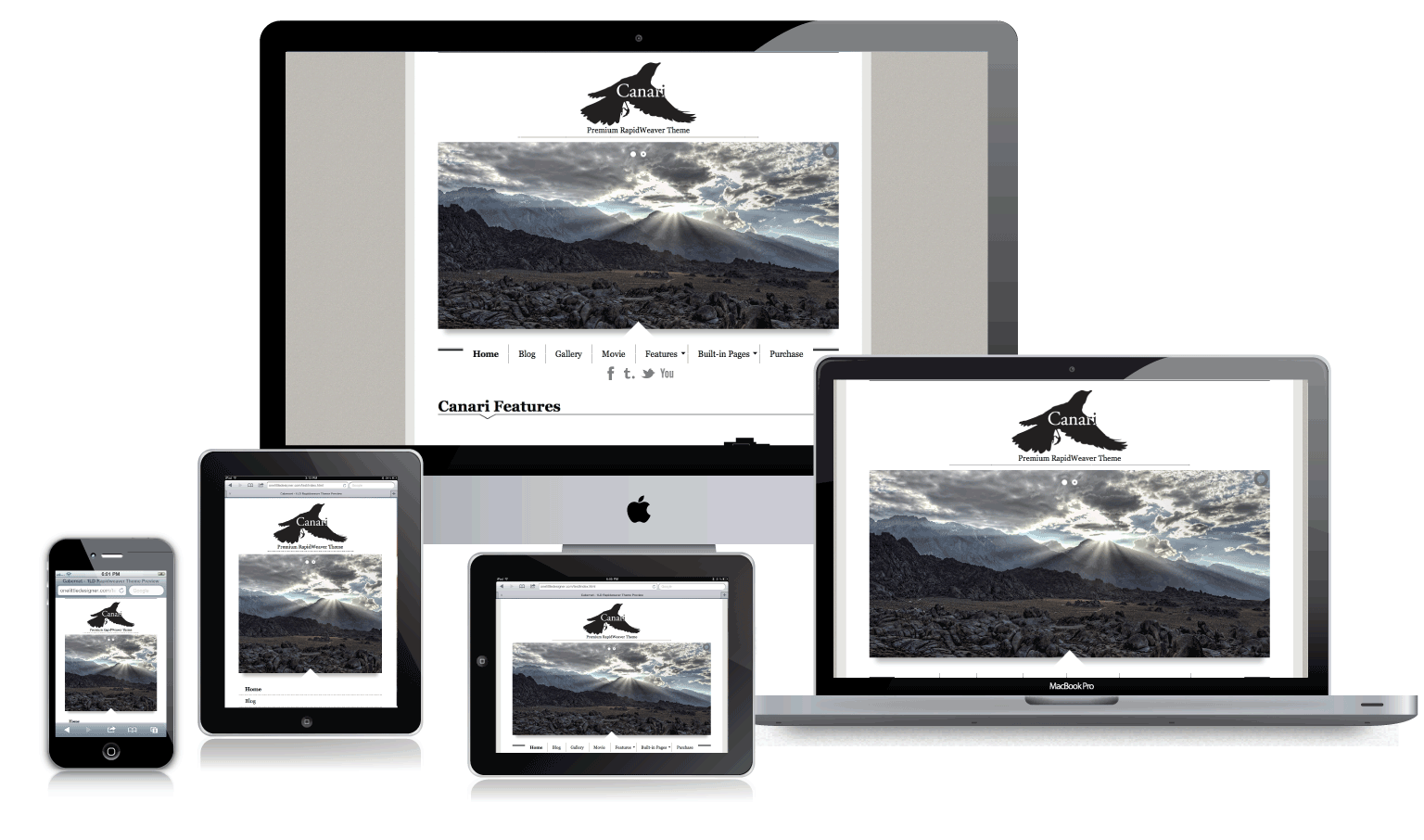 ---
Rapid-Ideas - BAI – Live Preview
---
Brandon Lee Theme Designs - Polyphonic – Live Preview
---
Yabdab - BootSnap - Live Preview
---
Javabean Hosting
6 months of RapidWeaver Expert Web Hosting.
"I believe that the time is right for RapidWeaver users to enjoy a better cup of hosting. And Javabean Hosting is my commitment to bring the RapidWeaver community the fastest and easiest web hosting around." - Gregory Barchard
Once your RapidWeaver site is ready to go live it's ridiculously simple to get it online. With built-in support for FTP & SFTP uploads (used by almost every webhost around) you'll be able to publish your site for the world to see in absolutely no time. And Javabean will be there for you to make it painless!
"The service behind Javabean Hosting is beyond outstanding. Sometime in the past month I made a complete bonehead move: I deleted all my RW files (that was good since I wanted to do a fresh publish), but at the same time I also deleted all the files related to any media I used and my forum database! Yikes. What happened? In less than 90 minutes (and this was early evening Pacific Standard Time) my lost media and forum files had been reinstalled by one of the nightly backups Greg makes. 90 minutes. At night. To recover a big dumb move on my part that could have meant countless hours of additional work. He's got my business for a long time to come!" – MM. SF,CA

***For new clients only. Coupons can be transferred or given to a friend or family member. Coupons do not expire and start from the day that you redeem them. If you need help moving/transferring your sites over, just let us know. We are more than happy to help!
---
30 Days of RAPIDWEAVER CLASSROOM with Ryan Smith
RapidWeaver Classroom's primary curriculum offers over 325 unique video tutorials that cover every aspect of RapidWeaver, as well as a wide range of its add-ons: themes, plugins, and Stack Elements. In addition, the curriculum provides detailed training on topics such as web hosting and publishing, search engine optimization, principles of effective web design, Google Analytics and Webmaster Tools, content management systems and various "how to" topics. The training will give you complete confidence in using RapidWeaver, but it will also help you understand how to build professional, effective websites. A complete listing of the tutorials can be found here…
This maZOT! deal includes a 30-day subscription to the RapidWeaver Classroom curriculum, a 50% coupon code for a 6-month subscription, and 2 hours of one-on-one consulting for 50% off (6-month subscription and one-on-one consulting are optional).
Below is a 13 minute tutorial about setting up Google Authorship for your sites.
1. Can current or past subscribers take advantage of this deal?
Yes, you can visit the Add/Renew Subscription page from your RapidWeaver Classroom account to register.
2. Do I have to register now or can I wait until a later date?
You can register at any time — a week from now or even a year from now.
3. When does my subscription start?
Once you register at RapidWeaver Classroom — no sooner.
4. Does the subscription include the Grad School tutorials?
No, this is for the Classroom curriculum, which contains over 325 unique tutorials.
---
7 Elegant Workhorse "Stacks" from Joe Workman
Joe specializes in developing awesomeness in all that he does! He has been developing for the Mac community since 2008. He offers a vast library of high quality Stacks Addons for Rapidweaver. And a WHOLE lot more… Including his RapidWeaver Book which was published in 2012. An outstanding resource to learn about all aspects of designing websites using RapidWeaver.
Stacks is a Powerful Plugin for RapidWeaver which you will need to BUY and install before you can use Joe's "stacks". You can get a free TRIAL VERSION of Stacks here.
Click the titles below to learn about each Stack included.
---
Create smaller, web-friendly, copies of your images with ease.
Use the numerous predefined presets in Image Smith to scale or stretch images down to formats suitable for web banners, e-mailing photos, backups, and more! This is ideal for taking large photos from your camera, which may be upwards of five megabytes each, and scaling and converting them down to a manageable size of only a few hundred kilobytes.
Image Smith is a powerful batch image processing tool. Easily scale, reorient, recolorize, convert, and flatten images. Image Smith can open numerous different picture file types, and output in the most common industry standard formats like JPEG, GIF, and PNG.
---
Clipt App
Beautifully Elegant, Intensely Powerful, Professional Screen Shots
Why settle for just another screen capture program when you can have the best? Building great Websites and taking screenshots go HAND IN HAND!
Now with Clipt, you can capture areas, entire screens, even multiple objects with just a few simple clicks. Then print, copy, annotate, drag, organize and share.
---
556 Useful Web Icons from Vandelay Design
Drop any of thes beautiful Icons into any area of your site for a quick route to a professional looking website.
556 stylishly-designed icons. Each icon comes in .png format (64 px by 64 px), and the source vector (Illustrator) files are also included for each for added versatility. Perfect for web designers who need icons to use on all kinds of client projects. The license allows for use on an unlimited number of commercial projects. Or use them just to make your own site look great!
Get the Details - Set 1 / Set 2
---
702 Premium Fonts from macappware
Tired of the same old looking fonts? Download these brand new premium font designs that just came off our development floor. This collection includes 54 original font families, with a total of 702 fonts in all. Each font is in OpenType font format and can be used for any personal and business project on both Mac and PC computers. International character support is standard for every premium font. You will not find them anywhere else!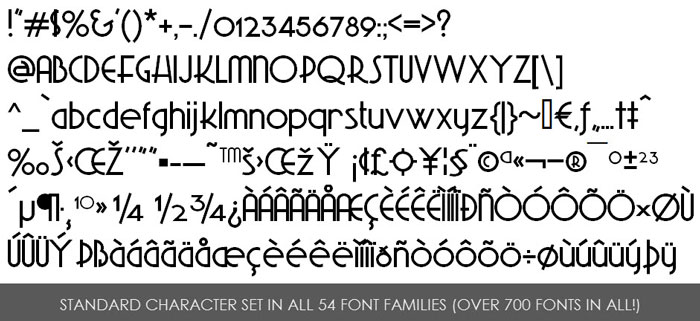 Click here to download a free commercial use Premium Font
---
516 Clipart Images from Jumsoft
Beautiful, colorful images to make your site look Pro. From Jumsoft, world renowned design house and longtime Mac developers.
Get the details and see the full set here…
---
3 Sets of Massivelementals from mikebiskup.com
The supercool, royaltyfree webpictures with the reallylong name.
supersmall sampleset
---
Bundlenotes:
By popular demand, we decided to expand your options!

Your choice:

1) Bundle with everything included

2) RW only

3) Addons only
- Mike Biskup, macZOT Operations Director.
P.S. We send out 2 to3 emails a week featuring Great products from Great people. It's super easy to sign up and if you decide ZOT is not for you, it's just as easy to unsubscribe from every email we send. Thanks for considering!


System Requirements:
All products are compatible with RapidWeaver 5
*Joe Workman's Stacks require the Stacks 2 Plug-in. (Free Stacks 2 trial available here.)
See details for each product via links.