TwistedWave

Audio Editing made easy
Get the iOS version of TwistedWave at a ZOT price below…
Deskovery

ZOT continues below as well…

Normally: $79.90

ZOT Price: $39.90

Click to MacZOT
Does not require a Ph.D.
Audio editing, as simple and intuitive as it gets. The basic editing
tools, just where you expected them.
iPhone ringtones are a breeze.

Load any audio file.
Cut your favorite part.
Add a fade-in and a fade-out.
Export as a ringtone.
Done!
TwistedWave does not get in your way.
You are loading a huge file, applying a complex effect? You can
continue editing or playing the audio while TwistedWave does
its work in the background.
Very powerful, very good quality.
Although it is very easy to use, TwistedWave is not a toy.
With its ability to work on 24 bit audio files,
with a sampling frequency as high as 192kHz,
TwistedWave can truly be used for professionnal audio work.
What else does it do?
Load Audio Units to apply any kind of sound
effects.
Batch processing to perform a number of tasks
on many files.
Detects silences in an audio file to
automaticaly split it.
Unlimited and instant Undo/Redo.
Independently change the pitch and speed of a sound file, with
the DIRAC Time Stretch/Pitch Shift technology,
licensed from The DSP Dimension.
Import and export many popular audio file formats, such as
wav, aiff, au, snd, sd2, mpg, mp2, mp3, mp4, m4r (iPhone
ringtones), m4a (iTunes), aac, caf, flac, ogg/vorbis, wma,
WavPack, Wave64
What You Get For Your Money.
Free updates. All the updates to TwistedWave
have been free for registered users.
Priority support. I'll try and help you with
any problem you may find using TwistedWave. I am also very open
and responsive to feature requests.
What do people say about TwistedWave?
"Absolutely loving TwistedWave! Well done."
— Andy Pink
"Thanks again for a great program!"
— Gerald Hall
---
Want a great deal on the iOS version?
The developer of today's app and macZOT have come together to DROP the App Store price 50% especially for YOU during today's ZOT!

Retail $9.99 – Now just $4.99!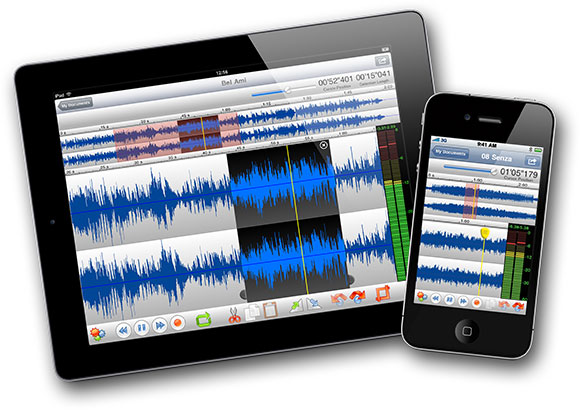 ---
Who am I?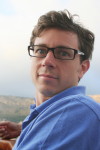 My name is Thomas Thiriez, and TwistedWave is actually just me. I
started selling the TwistedWave audio editor on August 12th 2007. It
was then a part time job, and since September 2009, I am fully
dedicated to further developing and improving TwistedWave.
One of the benefits of buying from a small proprietor is that if you
need technical support or just need a question answered you'll get a
response straight from the top!
System Requirements: Mac OSX 10.4 or later.
Click to Developer's Site for more info.
---
Special Offer!
Jan 7th and 8th

Deskovery
Take control of your windows – Window Shading for Lion – Save time and have fun! Deskovery is efficient and fun windows management for your Mac. Make your Mac desktop more fun while saving time managing your windows.
Save time and to be more productive. Dedicate more time to things that matter.
3 Responses to "TwistedWave"
Eddie Says:
January 7th, 2012 at 9:10 am

Great to see it here. I was using Twisted Wave last night and this morning.
Good:
Superb customer support
Nice scroll-wheel integration
Support for AU and VST (Amadeus does not handle VSTs well in 64-bit mode)
Useful metering
Quick import from YouTube (fixed in 1.10.1.4)

Bad:
Some crashes (with good recovery from them)
Price (hard to justify $80 with Wave Editor costing the same price or DSP Quattro costing $100)

My main use of this type of software is:
-as a "pre-master" to get an idea of how a mix will sound with some overall eq., reverb, and compression.
-To test plugins. It's a fast way to test them, particularly with hundreds of them.
-To practice by playing along with a song and/or drums.
-To learn difficult songs by slowing them down. I don't recall how good the pitch and speed algorithms are, though.

My favorite editors are still Wave Editor and DSP Quattro. Twisted Wave is VERY promising, and support is truly amazing.
I also have Amadeus Pro which I find overpriced and some customers -myself included- were treated unfairly when we were asked to pay for an upgrade very shortly after a promo. It does ave a nice denoising feature.

Overall I'm very happy with Twisted Wave.

parkerbennett Says:
January 8th, 2012 at 12:59 am

Merci, Thomas, for offering your software at a great discount! I picked up the iOS version today.

I tried out the Mac version, and I was surprised the playback head didn't resume playing from the same place it was paused, but rather starts again from the beginning of the selection. I can see situations where this might be useful, but it was unexpected. Could there be a preference to switch this behavior?

A request: In (the now abandoned-ware) Soundtrack Pro you can "Set Ambient Noise Print" by copying a section of "room tone" and then use it to Replace With Ambient Noise as opposed to just silence. I use it all the time for removing mouth sounds and breaths in voiceover work.

As mentioned above, it would be great to have noise reduction, too.

Thanks again for offering a discount. I've resisted upgrading my copy of Amadeus Pro, and this seems like a very good replacement.

Eddie Says:
January 8th, 2012 at 7:41 am

"…I was surprised the playback head didn't resume playing from the same place it was paused, but rather starts again from the beginning of the selection…"

Try Preferences>Editing
Under Playing, uncheck "Move cursor back after playing"

Hope that works :)