Memorial Day Weekend Game Bundle

Normally: $60.00

ZOT Price: $24.95

Click to MacZOT
It's Memorial Day weekend in the United States so we figured we'd offer a very special deal for our loyal customers. This weekend we have three fantastic new games. All together the games are worth $60 but through MacZot, you can get all three games for just $24.95. The three games are: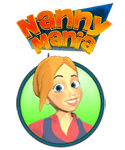 Nanny Mania (download free demo) (more info)
Think you can manage a household? Think being a stay at home mom is easy? Nanny Mania puts you in the heart of what it takes to take care of a regular house. We start you off easy with only one child, and the mom and Dad to take care of in a small house, you slowly get better but the job does not get easier. Try cleaning, cooking, laundry, and taking care of the parents, 4 kids and a whole heap of trouble. Nanny Mania will challenge you to keep an eye on your duties and manage your time or you will not be the Perfect Nanny!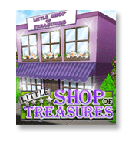 Little Shop of Treasures (download free demo) (more info)
Welcome to Huntington, a charming little town where if you look close enough, your dreams will come true. Help Huntington's shop owners find more than 1,200 unique, and cleverly hidden, items for their customers and earn enough cash to open a shop of your own! Featuring two great ways to play, an innovative hint feature, endless re-playability and more, this eye-popping challenge from the creators of the Super Collapse! series will bend your brain and dazzle your eyes. Find your way to fun at the Little Shop of Treasures today!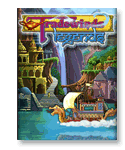 Tradewinds Legends (download free demo) (more info)
Get carried away in this latest installment in the acclaimed Tradewinds Series. Sail, trade and battle with legendary heroes such as Sinbad in the mythical Far East. Enter a world of danger and intrigue as you complete over 100 unique tasks. Build a flotilla of ships armed with weaponry, both man-made and magic. Sail into the sky to discover new ports and engage in aerial combat with other magical sky ships. Encounter a world of legend, play Tradewinds Legends today!
2 Responses to "Memorial Day Game Bundle"
Chris Says:
May 26th, 2007 at 5:10 am

Actually, $59.85.

Drew Says:
May 26th, 2007 at 9:52 am

How about a ZotGeist discount?